Supporting a Child Whose Loved One Has Cancer
Having a loved one who has cancer can flip a child's world upside down. Most times, this situation is a child's first time experiencing illness and death.
It is important to provide your child with the support they need during this difficult time. Taking the time to teach your child healthy coping mechanisms and answer any questions they may have about cancer can help them get through this new and challenging experience.
How to Tell a Child That a Family Member Has Cancer
The thought of explaining that a loved one has cancer can be very overwhelming and devastating. Telling your children that their loved one is ill can be very difficult and emotional for everyone involved.
Your child may be upset, angry, confused, or frustrated when they find out that their loved one is sick. Mentally preparing yourself for your child having all these different emotions can help you navigate this topic in a healthy and understanding way.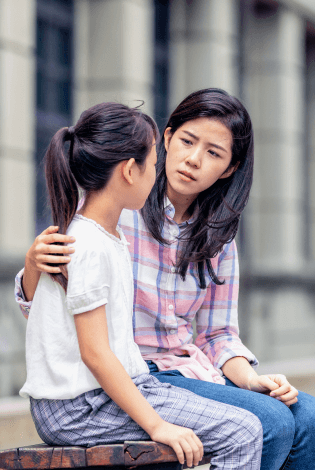 Here are some tips to help you prepare for the discussion:
Be ready to answer any questions your child may have about illness and death.
Be honest and transparent about death. Use the words "cancer" or "dying" and avoid euphemisms so your child does not get confused or blindsided by technical terms when speaking to others.
Try to stay calm, but don't be afraid to show emotion — it will show your children that it is okay to be sad.
Ensure your child knows that they are not to blame for their loved one becoming ill.
Make sure to go at your child's pace, so as not to overwhelm them with information.