Filing a Mesothelioma Claim in Arizona
Anyone diagnosed with an asbestos-related disease while living or working in the state should reach out to an Arizona mesothelioma lawyer. Manufacturers of asbestos-based products knew the health risks but hid them for decades.
Asbestos exposure is the only known cause of mesothelioma. Mesothelioma took the lives of nearly 1,000 Arizona residents between 1999 and 2017, according to the Centers for Disease Control and Prevention (CDC).
Arizona mesothelioma lawyers know the physical, emotional, and financial toll that this disease takes. These lawyers help victims seek justice and compensation after a diagnosis.
Asbestos claims have been filed by mesothelioma victims who lived or worked in these Arizona locations:
Chandler
Flagstaff
Gilbert
Glendale
Hayden
Phoenix
Prescott
Scottsdale
Skull Valley
Tempe
Tucson
Youngtown
And more
When looking for an Arizona mesothelioma lawyer, it's important to select a firm with the experience, reputation, and resources to advocate for you. Thankfully, Mesothelioma Hope has partnered with an experienced mesothelioma law firm that can help patients like you: Simmons Hanly Conroy.
Arizona Mesothelioma Law Firm
As one of the nation's largest mass tort law firms, Simmons Hanly Conroy is dedicated to helping victims of mesothelioma and other personal injuries find justice and hope.
The attorneys at Simmons Hanly Conroy have centuries of combined experience, and they aim to provide their clients with first-class legal services.
Our sponsor firm has recovered $130 million on behalf of mesothelioma and other asbestos-related disease victims in Arizona alone. A few of the firm's recent mesothelioma settlement amounts are highlighted below.
Arizona Mesothelioma Settlements Recovered by Simmons Hanly Conroy
$4 millionTeacher
$2.4 millionNavy Veteran
$2.9 millionPipefitter
$1.8 millionElectrician
Fact-Checked
All Simmons Hanly Conroy settlement amounts have been fact-checked and verified by our editorial team.
Asbestos Exposure Sites in Arizona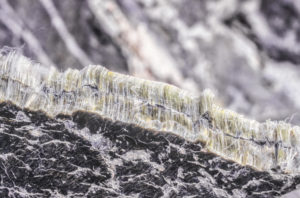 More than 160 asbestos mines operated in Central Arizona alone from 1913 until the early 1980s. These mines employed hundreds of workers who helped produce a minimum of 75,000 tons of asbestos.
Arizona even had a town named after a type of asbestos. The town of Chrysotile was home to one of the most prolific asbestos mines in the state. The town now sits abandoned.
According to the Environmental Protection Agency (EPA), asbestos use in the U.S. is strictly regulated. However, asbestos still lurks in thousands of older Arizona buildings today.
These structures include:
Churches
Homes
Manufacturing facilities
Office buildings
Power plants
Schools
These sites could possibly put residents, tourists, and workers at risk if the asbestos-containing products are disturbed.
Specific asbestos sites in Arizona include:
Adams Hotel, Phoenix
Agua Fria Powerhouse, Glendale
Allison Steel Manufacturing Company, Tempe
Arizona Public Service Plant, Tempe
Arizona State Teachers College, Flagstaff
Borel Office Building, Tucson
Chandler Power Plant
Copper Queen Consolidated Mining Company, Bisbee
Desert Ridge Marketplace, Phoenix
Eagle Milling Company, Tucson
Good Samaritan Hospital, Phoenix
Kyrene Powerhouse, Tempe
Saint Johns Power Plant, Saint Johns
San Manuel Copper Refinery, San Manuel
Southwest Forest, Flagstaff
Union Carbide Corp., Phoenix
University of Arizona Science Building, Tucson
Arizona mesothelioma lawyers have archived high-risk asbestos exposure sites in Arizona and the rest of the country. Get a free case review from an Arizona mesothelioma lawyer today to see if a job site you worked at put you in danger.
Arizona Counties With the Highest Number of Asbestos-Related Deaths
Asbestos affects families and communities in every state and county in the U.S. Along with mesothelioma, asbestos exposure has caused thousands of deaths in Arizona from related diseases like asbestosis and lung cancer. Five counties were hit particularly hard in recent years.
Asbestos-Related Deaths Between 1999-2017
| County | Estimated Deaths | Average Deaths Per Year |
| --- | --- | --- |
| Maricopa County | 2,743 | 144 |
| Pima County | 990 | 52 |
| Yavapai County | 333 | 17 |
| Pinal County | 262 | 13 |
| Yuma County | 189 | 9 |
Know Your Rights: Arizona Mesothelioma Lawsuits
A mesothelioma lawsuit can award victims with compensation and hold manufacturers of asbestos-containing products accountable.
These manufacturers knew that people who were exposed to asbestos could get sick and die, but they chose to keep making and selling their products — putting profits ahead of people.
Successful mesothelioma lawsuits force manufacturers to pay for the harm they've caused victims and their families.
With the help of an Arizona mesothelioma lawyer, asbestos victims can see if they're eligible to receive compensation through a lawsuit.
Who Is Eligible to File a Mesothelioma Claim in Arizona?
In addition to Arizona residents, mesothelioma patients who may have been exposed to asbestos while working in, living in, or visiting the state might qualify to file a claim for financial compensation.
Additionally, anyone who's been diagnosed with other serious asbestos-related diseases — such as lung cancer or asbestosis — may also qualify to file a claim with the help of an Arizona mesothelioma attorney.
Even those who develop an asbestos-related disease later in life, such as mesothelioma, may be eligible to file a claim. Surviving family members may also be able to file a claim on behalf of a mesothelioma victim.
An Arizona mesothelioma lawyer can explain how the state's laws and regulations impact someone's eligibility for different types of asbestos claims.
Mesothelioma Settlements and Verdicts in Arizona
Over 95% of all mesothelioma lawsuits reach out-of-court settlements. Mesothelioma settlements allow victims to receive compensation from the manufacturers who harmed them without a lengthy trial.
A settlement is an agreement between an Arizona mesothelioma attorney representing the victim (plaintiff) and the legal team(s) representing the manufacturers being sued.
Most mesothelioma settlements award between $1 million and $1.4 million on average, but some award more or less than this.
Sometimes, a mesothelioma settlement cannot be reached. In this case, the lawsuit may go to trial. In a trial, lawyers representing the mesothelioma victim and the manufacturers of asbestos-based products present their cases and the jury determines a winner through a verdict.
The average mesothelioma trial verdict is between $5 million and $11.4 million.
That said, if the mesothelioma victim loses the trial, they get no money from the manufacturer. Consult with an Arizona mesothelioma lawyer to see if a settlement or trial is best for your case.
Asbestos Laws and Regulations in Arizona
Asbestos laws and regulations in Arizona are governed by the Arizona Department of Environmental Quality (ADEQ). According to ADEQ, all asbestos-containing materials must be managed in accordance with the requirements of 40 CFR Part 61, Subpart M and the Arizona Administrative Code, Title 18, Chapter 4.
Asbestos abatement projects must be conducted by an ADEQ-certified asbestos abatement contractor, and the abatement must be conducted in accordance with an approved abatement plan. All asbestos waste generated from an abatement project must be disposed of at an approved asbestos disposal facility.
Additionally, anyone in asbestos abatement must be trained and certified by ADEQ. Violations of the state's asbestos laws and regulations can result in fines and/or criminal penalties.
An Arizona mesothelioma lawyer can see how these laws might affect your case.
Statutes of Limitations in Arizona
Statutes of limitations prevent victims from filing lawsuits after a certain period of time.
Statutes of limitations can vary by:
Date of the injury (or the date it was discovered)
Type of lawsuit (personal injury vs. wrongful death)
It can be challenging to understand statutes of limitations without the help of an experienced attorney since they are so complex.
Contact an Arizona mesothelioma lawyer to make sure your lawsuit is filed within the statute of limitations.
Asbestos Trust Funds and Statutes of Limitations
If the statute of limitations has passed to file a lawsuit, it may be possible to access compensation through an asbestos trust fund.
Asbestos trust funds were created by bankrupt manufacturers of asbestos-containing products that wanted to stay in business. Courts forced these companies to set aside money to pay victims of asbestos exposure.
Asbestos trust funds set their own deadlines to file claims, and they don't follow normal statutes of limitations.
Today, over $30 billion is available in trust funds to help asbestos victims.
See if you can file an asbestos trust fund claim by working with an Arizona mesothelioma lawyer.
Arizona VA Information for Mesothelioma Victims
Over 30% of all people diagnosed with mesothelioma today are veterans. Veterans run a higher risk of mesothelioma since all branches of the U.S. military used asbestos until the 1980s.
Asbestos could be found in military:
Bases
Barracks
Planes
Ships
Trucks
Examples of military bases in Arizona that used asbestos include:
Davis-Monthan Air Force Base
Luke Air Force Base
Arizona VA Benefits
Thankfully, federal agencies such as the U.S. Department of Veterans Affairs (VA) can help veterans with mesothelioma. The VA has responded to the mesothelioma epidemic by offering health care and financial benefits to affected veterans.
These VA benefits include: 
Burial & survivor benefits
Disability compensation
Hospice care
Transportation
The VA also works with top mesothelioma doctors who can help treat veterans.
Two well-known VA mesothelioma doctors include:
Disclaimer
Mesothelioma Hope has no affiliation with and is not endorsed or sponsored by Dr. Robert B. Cameron. The contact information above is listed for informational purposes only. You have the right to contact Dr. Cameron directly.
There are many VA offices and hospitals in Arizona. See where some of these offices are located below.
Veterans Benefits Administration
Davis-Monthan Air Force Base, Tucson
Fort Huachuca
Luke Air Force Base
Pacific District, Phoenix
Regional Benefits Office, Phoenix
VA Medical Centers
Northern Arizona VA Health Care System, Prescott
Phoenix VA Health Care System
Southern Arizona VA Health Care System, Tucson
Community-Based Outpatient Clinics
Anthem CBOC
Casa Grande CBOC
Chinle Outstation
Cottonwood CBOC
Dr. Cameron McKinley Department of Veterans Affairs Veterans Center
Flagstaff CBOC
Globe-Miami VA Health Care Clinic
Green Valley CBOC
Hopi Outstation
Kayenta VA Clinic
Kingman CBOC
Lake Havasu City CBOC
Lake Havasu Veterans Center
Mesa Veterans Center
Midtown VA Clinic
Northeast VA Health Care Clinic
Northwest VA Health Care Clinic
Payson VA Health Care Clinic
Phoenix Veterans Center
Safford Clinic
Show Low VA Health Care Clinic
Sierra Vista Clinic
Skip Veterans Center
Southeast VA Health Care Clinic
Southwest VA Health Care Clinic
Thunderbird VA Health Care Clinic
Tucson Veterans Center
VA Northwest Tucson Clinic
VA Southeast Tucson Clinic
West Valley Veterans Center
Yuma Clinic
Yuma Veterans Center
Veterans Centers
Casa Grande Rural Health Care Coordination Center
Chinle Outstation
Dr. Cameron McKinley Department of Veterans Affairs Veterans Center (Prescott)
Hopi Outstation (Hotevilla)
Lake Havasu Veterans Center
Mesa Veterans Center
Phoenix Veterans Center
Sierra Vista Rural Health Care Coordination Center
Tucson Veterans Center
West Valley Veterans Center (Peoria)
Yuma Veterans Center
You can learn more about these VA offices and hospitals by visiting va.gov.
AML and VFW Service Officers in Arizona
Veterans Services Officers (VSOs) are an important asset for veterans with mesothelioma. These officers are trained by the VA to help veterans apply for military benefits.
VSOs can be contacted by reaching out to veterans organizations like the American Legion (AML) and the Veterans of Foreign Wars (VFW).
Half of all veterans organization offices are found in Phoenix and Tucson.
Other locations include:
Bullhead City
Casa Grande
Flagstaff
Kingman
Prescott
Safford
Show Low
Sierra Vista
Yuma
Veterans can learn more about applying for VA benefits by reaching out to an Arizona mesothelioma lawyer. Arizona mesothelioma lawyers can help veterans gather key information needed to file a VA claim.  Veterans can then work with a VSO to file for VA benefits.
An Arizona asbestos attorney may also be able to help you secure funds to cover medical expenses and other financial benefits. Download our Free Veterans Compensation Guide today to learn if and how you can access financial assistance for an asbestos-related illness.
Connect With an Arizona Mesothelioma Lawyer
For a better chance at receiving compensation after a mesothelioma diagnosis, you should work with an Arizona asbestos lawyer.
A qualified Arizona mesothelioma lawyer can help you:
Identify the Arizona work sites or locations where you were exposed to asbestos
Obtain medical and military records
Build an asbestos claim that maximizes your chances of securing compensation
File your claim within the proper Arizona statute of limitations
To see all the ways an Arizona mesothelioma lawyer can help you, get a free case review.
Find more information by your state below