Working With a Delaware Mesothelioma Lawyer
Anyone who developed an asbestos-related disease in Delaware may be able to access compensation with the help of a mesothelioma lawyer.
A Delaware mesothelioma lawyer makes the legal process easier for victims affected by this deadly cancer. These attorneys do most of the legal work, allowing victims to focus on their health and their families.
Our partner attorneys have helped victims in Delmar, Newcastle, Wilmington, and other locations in Delaware receive financial aid after a diagnosis of mesothelioma.
Delaware mesothelioma lawyers can:
Determine how asbestos exposure led to mesothelioma or other asbestos-related diseases like lung cancer or asbestosis
File mesothelioma lawsuits and other legal claims
Secure financial compensation for victims and families
Our team can help you get started right now with a free consultation. 
High-Risk Asbestos Job Sites in Delaware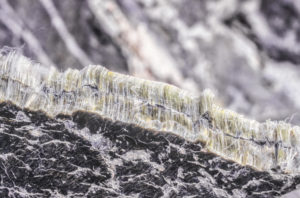 States such as Delaware have higher rates of mesothelioma due to the prevalence of high-risk asbestos industries such as mining and shipbuilding.
Asbestos exposure is also a threat in both residential and commercial buildings in Delaware built before the 1980s. Asbestos was often used in construction products such as flooring, insulation, and roofing materials.
Many Delaware worksites also came with a threat of asbestos exposure.
Jobs with a high risk of asbestos exposure included:
Automotive repair work: Vehicles of all kinds relied on asbestos-based products for decades. Some of these products — including gaskets, clutches, and brake shoes — can be found in cars built up through the early 1980s.
Construction work: Asbestos fireproofing, insulation, and other asbestos-containing products were commonly used to build manufacturing facilities, power plants, homes, and schools. Asbestos construction products remain in many homes built before the early 1980s.
Military service: Every branch of the U.S. military relied on asbestos-containing products for decades. Asbestos could be found in bases, ships, and vehicles until large-scale removal and containment programs were put in place. Some of these military assets still contain asbestos today.
Mining: Thousands of Delaware workers could be found working in dozens of mines across the state. Asbestos is a naturally occurring mineral that could have been present in those mines.
Shipbuilding: Delaware shipbuilders helped produce 95,000 tons of shipping vessels, with tens of thousands of employees in Wilmington alone. Asbestos is heat resistant and has insulating properties, so it was used to build just about every U.S. Navy ship and many other vessels until the early 1980s.
Although most Delaware worksites are free of asbestos today, those already exposed are still at risk of developing mesothelioma since the disease can appear 10-50 years after initial exposure.
If you have been diagnosed with mesothelioma after working in a high-risk industry or serving in the military, help is available. Connect with a Delaware mesothelioma lawyer to pursue compensation and seek justice from negligent manufacturers of asbestos-containing products.

Delaware Mesothelioma Lawsuits
Mesothelioma lawsuits can award victims after a devastating diagnosis. These lawsuits are filed against the manufacturers of asbestos-containing products.
Manufacturers knew that asbestos was dangerous but instead of telling the general public, they hid the risks for decades to keep making money. Through a lawsuit, victims can take some of the power back from those who caused them harm.
Experienced Delaware asbestos attorneys have access to key information about these manufacturers, including what products they made, if they are still in business, and if they can be sued. With a lawyer's help, victims may be able to file a lawsuit and access compensation.
Mesothelioma Verdicts & Settlements in Delaware
Mesothelioma lawsuits usually conclude through out-of-court settlements (where the manufacturers agree to pay the victim who filed the lawsuit) or through a trial verdict (where a judge and/or jury may side with either the manufacturer or the victim).
Overall, it is estimated that awards from mesothelioma verdicts and settlements typically range from $1 million to $11.4 million or more.
In a recent Delaware mesothelioma lawsuit, one of the world's largest automakers was ordered to pay $8.125 million to a victim's family. The family was also awarded $1 million in punitive damages.
The Delaware mesothelioma lawyer you work with can provide past examples of verdicts and settlements they have retrieved for clients.
Delaware Mesothelioma Settlements Recovered by Simmons Hanly Conroy
$3.4 millionNavy Veteran
$2.36 millionX-Ray Technician
$2.6 millionBricklayer
$1.56 millionArmy Veteran
Fact-Checked
All Simmons Hanly Conroy settlement amounts have been fact-checked and verified by our editorial team.
Statute of Limitations in Delaware
Statutes of limitations are laws that limit the amount of time you have to file a civil lawsuit. These rules are complex and vary by state or by whether you are filing a personal injury or wrongful death mesothelioma lawsuit.
Contact a Delaware mesothelioma lawyer soon after a diagnosis or the death of a loved one so your case is filed within the statute of limitations. If you don't file in time, you'll never be able to get the compensation you may deserve.
Delaware Asbestos Trust Funds
Even if your asbestos attorney determines that the statute of limitations has passed, you still might be able to access compensation through an asbestos trust fund. There is over
$30 billion
available in asbestos trust funds today.
Asbestos trust funds were established by manufacturers to help pay those who develop asbestos-related diseases decades after exposure. Courts forced these manufacturers to pay victims since bankrupt companies cannot be sued.
Asbestos trust funds are not subject to state law and have the freedom to establish their own rules related to filing deadlines.
Contact a Delaware mesothelioma lawyer to learn more about asbestos trust funds.
Asbestos Rules and Regulations in Delaware
Projects involving asbestos in Delaware must comply with United States federal asbestos requirements. Delaware has adopted the federal National Emission Standards for Hazardous Air Pollutants (NESHAP) for asbestos, with some changes applied.
The state has separate rules for control of asbestos air emissions in projects not subject to the NESHAP.
State regulatory agencies include:
Delaware Office of Management and Budget Division of Facilities Management (DFM) Asbestos Training and Certification Program
Department of Natural Resources and Environmental Conservation (DNREC) Division of Air and Waste Management (DAWM) Asbestos Abatement Renovation/Demolition Program
The state also regulates certification, notification, work practices, and waste disposal for asbestos projects, regardless of the NESHAP applicability.
Asbestos Sites in Delaware
From 1900 to 1980, 30 million tons of asbestos were put in place in manufacturing plants, shipyards, offices, hospitals, schools, stores, and other structures in Delaware and across the country.
Examples of asbestos sites in Delaware include:
Allied Chemical, Claymont
Kraft Foods Company, Dover
Red Mill Apartments, Newark
DuPont Building, Wilmington
New Dover High School, Dover
University of Delaware, Newark
General Foods Corporation, Dover
New Municipal Power Plant, Dover
Pusey Jones Shipyard, Wilmington
Delaware Power Light, Wilmington
Diamond Ice and Coal Company, Wilmington
Delaware State Hospital, Wilmington, New Castle
Jessup and Moore – Rockland Mills, Wilmington
American Car and Foundry Company, Wilmington
If you have been exposed to asbestos, contact a Delaware mesothelioma attorney as soon as possible.
Delaware mesothelioma lawyers working at top asbestos law firms maintain databases of areas linked to asbestos in the state and around the country.
Delaware VA Information for Mesothelioma Victims
One-third of all mesothelioma patients are veterans and thousands of brave service members have passed away from this horrible cancer.
Fortunately, federal agencies such as the U.S. Department of Veterans Affairs (VA) can help veterans with mesothelioma access many different benefits.
VA benefits include:
Aid & attendance
Disability compensation
Survivor benefits
Hospice care
Veterans can also receive health care from expert VA mesothelioma doctors like  Dr. Robert Cameron.
The following Delaware VA offices are here to help:
Veterans Benefits Administration
Dover Air Force Base, Dover
Wilmington Regional Office, Wilmington
VA Medical Centers
Wilmington VA Medical Center, Wilmington
Community-Based Outpatient Clinics
Kent County CBOC, Dover
Sussex County CBOC, Georgetown
Veterans Centers
Sussex County Veterans Center (Georgetown)
Wilmington Veterans Center
Before applying for VA benefits, veterans with mesothelioma should work with a Delaware mesothelioma lawyer. These lawyers can help veterans collect the right information to file a claim (such as how, when, and where asbestos exposure took place during military service).
Using this information, veterans can work with a Veterans Service Officer (VSO) to file a claim.
AML and VFW Service Officers in Delaware
VSOs with organizations such as the American Legion (AML) and Veterans of Foreign Wars (VFW) are trained and accredited by the VA and other recognized organizations to help veterans, their dependents, and survivors access benefits.
Local VSOs can be found in offices specific to Delaware, a county courthouse, a local VA office, or the local organization's headquarters.
Offices serving Delaware include:
American Ex-Prisoners of War, Bay Pines
American Legion, Bay Pines, Wilmington
American Red Cross, Bay Pines
Delaware Commission of Veterans Affairs, Dover
Florida Department of Veterans Affairs in Bay Pines
National Association of County Veterans Service, Dover
Paralyzed Veterans of America, Wilmington
The Retired Enlisted Association, Bay Pines
Veterans of Foreign Wars of the U.S., Wilmington
Vietnam Veterans of America, Wilmington
Find Top Delaware Mesothelioma Lawyers
If you have been diagnosed with mesothelioma, work with an experienced Delaware mesothelioma attorney to get the compensation and justice you deserve.
Delaware mesothelioma lawyers can help in every step of the legal process, from identifying how you were exposed (and who was responsible) to filing the lawsuit and receiving compensation.
They can also help you find you find state and local agencies offering additional financial and legal services.
Our Patient Advocacy Team is standing by to help you right now.
Find more information by your state below