Filing a Mesothelioma Claim in Arkansas
Arkansas residents with mesothelioma may be able to access compensation. The only known cause of malignant mesothelioma is asbestos exposure — and manufacturers used this material for decades, despite the known health risks.
If you've been diagnosed with mesothelioma: Get a Free Legal Case Review Now
Around 400 Arkansas residents died from mesothelioma between 2001 and 2010.
Arkansas mesothelioma lawyers know the pain that comes with a mesothelioma diagnosis. These lawyers will fight on your behalf to secure compensation from manufacturers of asbestos-containing products.
Arkansas Mesothelioma Law Firm
If you or a loved one has been exposed to asbestos and suffered from an asbestos-related illness, you deserve compensation. Your medical costs, pain, and suffering were caused by exposure to products that the manufacturers knew were dangerous. There is no known cause of mesothelioma besides asbestos exposure.
To have the best chance to get the compensation you deserve, however, you'll want to work with a leading mesothelioma law firm. Our sponsor firm, Simmons Hanly Conroy, is one of these.
The skilled attorneys at Simmons Hanly Conroy have decades of experience winning settlements and verdicts for victims of asbestos exposure in Arkansas and around the country.
Asbestos Exposure Sites in Arkansas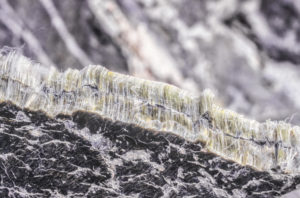 Aerospace industry worksites put Arkansas citizens at a high risk of asbestos exposure. Arkansas is home to 180 aviation and aerospace companies, including Aerojet Rocketdyne and General Dynamics.
The state's leading exports are aerospace parts like engines, gaskets, and clutches. Since asbestos is still used by the aerospace industry, workers could be at risk of exposure even now.
Other high-risk worksites include manufacturing plants and construction sites. Both of these industries heavily relied on asbestos for decades.
Arkansas mesothelioma lawyers at top law firms maintain databases of asbestos sites across the state.
Notable asbestos sites in Arkansas include:
3M Company, Little Rock
Aero-Tech, Tucson
Number 11 Mine, Huntington
Arkansas Mechanical Contractors, North Little Rock
Arkansas Power Light, sites across the state
Darragh Construction Materials, Little Rock
Defense Plant Corporation, El Dorado
Southwest Manufacturing, Little Rock
Reynolds Metals Aluminum Plant, Arkadelphia
State of Arkansas State Capital Building, Little Rock
Tri-State Mill Supply Company, sites across the state
Union Carbide Corporation, Hot Springs
University of Arkansas, Fayetteville
Welch's Grape Juice Plant, Springdale
If you have mesothelioma, contact an Arkansas asbestos lawyer today to learn if you qualify for financial compensation. These specialized lawyers can determine where you may have been exposed to asbestos.
Know Your Rights: Arkansas Mesothelioma Lawsuits
An Arkansas mesothelioma lawyer can make the process of filing a lawsuit significantly easier for you and your family.
With the help of a mesothelioma attorney in Arkansas, you have a better shot at receiving money from the manufacturers responsible for your cancer.
Mesothelioma victims often get $1 million to $11.4 million from lawsuits.
You do not have to pay anything to file a mesothelioma lawsuit, and your lawyer will do most of the legal work.
Mesothelioma Settlements and Verdicts in Arkansas
Over 95% of mesothelioma lawsuits reach settlements between parties without having to go to court. Mesothelioma settlements award $1 million on average.
Mesothelioma trials only occur in very rare cases. In a trial, a jury hears the details of the case, analyzes the facts, and returns a verdict. A mesothelioma victim only gets money from a trial verdict if the jury declares them the winner.
In 2019, an Arkansas jury awarded $18.5 million to the family of a former auto mechanic. The mechanic installed asbestos-containing parts at a repair shop in the 1970s and died from mesothelioma decades later.
Other asbestos verdicts and settlements in Arkansas have ranged from $1.5 million to $3.2 million.
An Arkansas mesothelioma lawyer can give you an estimate of how much your case may be worth.
Asbestos Laws and Regulations in Arkansas
Arkansas has developed its own asbestos regulations that generally follow federal guidelines. These laws strictly monitor how asbestos is removed and disposed of.
The Federal Occupational Safety and Health Administration (OSHA) enforces health and safety rules among businesses in Arkansas.
The Arkansas Occupational Safety and Health Division (AOSH) investigates complaints, accidents, and deaths related to asbestos use. The AOSH also checks for violations of state safety and health regulations.
Consult with an Arkansas mesothelioma lawyer to see if these regulations will affect your case.
Statutes of Limitations in Arkansas
Statutes of limitations are laws that prevent lawsuits from being filed after a certain period of time.
These laws vary by state and case type (personal injury and wrongful death lawsuits may have different filing deadlines), so connect with an Arkansas mesothelioma lawyer as soon as you can.
You can no longer file a mesothelioma lawsuit once the statute of limitations passes.
Asbestos Trust Funds and Statutes of Limitations
Even if you cannot file a lawsuit due to statutes of limitations, you might be eligible for compensation through an asbestos trust fund.
Asbestos trusts have been set up by bankrupt manufacturers to pay mesothelioma victims. These special trusts do not follow regular statutes of limitations — they set their own filing deadlines.
Contact an experienced Arkansas mesothelioma lawyer today to see if you can access asbestos trust fund money.
Arkansas VA Information for Mesothelioma Victims
Anyone who served in the military before the 1980s may have been at risk of asbestos exposure and, in turn, mesothelioma. In fact, approximately 33% of all mesothelioma patients are veterans.
Asbestos-based products were used in military:
Aircraft
Barracks
Mess halls
Offices
Ships
Supply centers
Vehicles
Arkansas has no shortage of military bases. The Air Force Base in Little Rock is one of five military bases found across the state. The Little Rock base currently is the fourth largest employer in the state.
Although the military stopped using asbestos in the early 1980s, the mineral remains in some military assets even today.
VA Benefits for Arkansas Mesothelioma Victims
Veterans with mesothelioma can now access benefits through the United States Department of Veterans Affairs (VA).
VA benefits include:
Aid and attendance (A&A)
Burial and funeral benefits
Pensions for veterans and spouses
VA health care
Veterans can also get treated by some of the world's best mesothelioma doctors through the VA.
To help Arkansas veterans, the VA has many offices and facilities across the state. View a list of these facilities below.
Veterans Benefits Administration Offices
North Little Rock Regional Office, North Little Rock
Little Rock Air Force Base, North Little Rock
VA Medical Centers
Veterans Health Care System of the Ozarks, Fayetteville
John L. McClellan Memorial Veterans Hospital, Little Rock
Eugene J. Towbin Healthcare Center, North Little Rock
Community-Based Outpatient Clinics (CBOCs)
Conway CBOC
El Dorado CBOC
Fort Smith CBOC
Harrison CBOC
Helena CBOC
Hot Springs CBOC
Jonesboro CBOC
Mena CBOC
Mountain Home CBOC
Ozark CBOC
Paragould CBOC
Pine Bluff CBOC
Pocahontas CBOC
Russellville CBOC
Searcy CBOC
Texarkana CBOC
Veterans Centers
Fayetteville Veterans Center
Little Rock Veterans Center
Veterans can contact these centers by visiting the VA's official website (va.gov).
Veterans looking to file a VA benefits claim should start with an Arkansas mesothelioma attorney. A lawyer can determine how a veteran was exposed to asbestos during military service.
From there, a Veterans Service Officer (VSO) in Arkansas can help veterans file their claims.
AML and VFW Service Officers in Arkansas
VSOs work with organizations like the American Legion (AML) and the Veterans of Foreign Wars (VFW) to help veterans access VA benefits. These organizations have nearly 350 offices across the state of Arkansas.
Veterans can connect with a VSO by visiting one of the offices below.
Little Rock
American Ex-Prisoners of War
American Legion
Fleet Reserve Association
National Association for Black Veterans
Veterans of Foreign Wars
Fort Smith
American Legion
Veterans of Foreign Wars
Fayetteville
National Association of County Veterans Service
The Retired Enlisted Association
Veterans of Foreign Wars
Jonesboro
American Legion
Veterans of Foreign Wars
North Little Rock
American Ex-Prisoners of War
American Legion
Catholic War Veterans of the USA
Disabled American Veterans
Fleet Reserve Association
Marine Corps League
Veterans of Foreign Wars
It may be possible for veterans to file for both VA benefits and other forms of legal compensation. Contact a mesothelioma lawyer to learn more.

Connect With an Arkansas Mesothelioma Lawyer
If you have been diagnosed with mesothelioma, let an experienced asbestos lawyer in Arkansas help you file a lawsuit and/or trust fund claim.
Top Arkansas mesothelioma lawyers can:
Determine if you are entitled to compensation
Establish how you may have been exposed to asbestos
File mesothelioma claims on your behalf
Mesothelioma Hope can help you get connected with an Arkansas mesothelioma lawyer. To begin, get a free case review.
Find more information by your state below